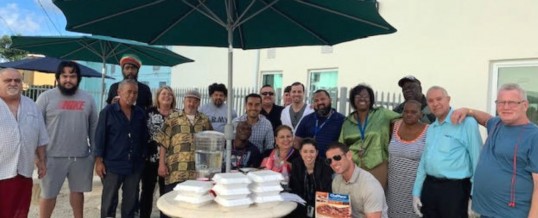 Carrfour's work with the most vulnerable members of our community forces us to face harsh realities that are never more than a few steps, blocks or neighborhoods away, regardless of where we live in America. The residents of Coalition Lift are mothers, fathers, sons, daughters, sisters, and brothers. They are all of us. Their personal stories — like those of millions more surviving precariously without a stable home — reflect the daily realities for those left behind without a safety net.
With Coalition Lift, we set out to explore whether providing affordable housing combined with intensive on-site services to our most at-risk neighbors saves the community money by decreasing use of emergency room visits, jail stays, shelter stays and usage of other expensive systems of care.
While we knew that housing this population was the right thing to do, we were not sure whether the cost of housing them at Coalition Lift would be cost effective. What we found, which is detailed in this report, is that housing this population in supportive housing successfully reduced the usage of other costly systems of care and ultimately saved the community money.
In short, we found that supportive housing not only significantly improves the quality of life for those served, but also saves taxpayer's dollars.
We now know that providing an array of targeted on-site supportive services and stable, sustainable, affordable housing is not just better for those who have lived on the streets of our communities — it's better for all of us. We will never reclaim the lives lost before this integrated model of care became proven and accessible. We can, however, embrace that understanding today and work together to inform policy and decisions regarding the allocation of resources.
Coalition Lift was a true collaborative effort. We are grateful to our partners and funders for not only impacting the lives of those who were served by Coalition Lift, but also for bringing this important research to life. We look forward to continuing to work together to ensure that this research brings systemic change for our most vulnerable neighbors.
CLICK HERE TO DOWNLOAD THE FULL COALITION LIFT REPORT